Choosing a surgeon
Looking for the most qualified, experienced plastic surgeon?

The American Society of Plastic Surgeons recommends that you DO NOT choose a doctor on the basis of:
Fame or the fact that he is recognized by the media
Large ads in the Yellow Pages, magazines or newspapers
Recommendations from people you don't really know
How to Find a Plastic Surgeon:
Good Questions to Ask Yourself
Has the doctor welcomed your questions about qualifications, risks, costs?
Is the doctor on the list of plastic surgeons in the ASPS web site?
Is the doctor board certified by the ASPS?
Is the doctor well versed in the procedure you are considering?
Even if the doctor has his own facility, does he have privileges to do your procedure at an accredited hospital? Call to find out.
Warning Signs
Is the doctor unwilling to answer all your questions?
Is the doctor's office and personal appearance unprofessional?
Has the doctor pressured you to add unnecessary procedures?
Is the doctor certified in an unrelated specialty?
Did the doctor complete his residency in a specialty unrelated to your procedure?
Learn More About Dr. Spies' Qualifications and Experience
Before practicing cosmetic surgery in Arizona, Dr. Spies received his training and education at Ohio State University College of Medicine and at the University of Kentucky Medical Center. He has received awards and recognition for his work including being the recipient of the American Medical Association Physicians Recognition Award as well as being voted "Top Doc" for 2003 by a group of his peers. Not only does this recognized Arizona cosmetic surgeon dedicate his time to his practice, but also to the community. Dr. Spies has donated his time and skills to perform reconstructive surgery on children with birth deformities in Mexico and plans on taking his efforts to South America.
To learn more regarding Dr. Spies' practice or the surgical procedure you're considering, please schedule an initial consultation. He will be glad to answer any questions you may have. During your visit, you will also learn if insurance covers your surgery, the type of anesthesia typically used with the procedure, and the extent of scarring to expect.
Whether you would like to learn more about the potential risks and side effects of a certain procedure or are interested in achieving your aesthetic goal without having to undergo plastic surgery, Dr. Spies ensures a comfortable and rewarding experience while meeting your needs.
Call Toll Free: 1-888-344-0085

Robert J. Spies, MD, is an experienced, Board Certified Plastic Surgeon, with 7 years of surgical training prior to entering private practice in 1986. He participates in continuing education and adheres to a strict code of ethics.
American Society of Plastic Surgeons (ASPS)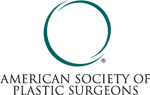 The American Society of Plastic Surgeons (ASPS) is the largest plastic surgery specialty organization in the world. This society is composed of board-certified plastic surgeons that perform cosmetic and reconstructive surgery.Only members of the American Society of Plastic Surgeons may display the ASPS logo. This symbol of excellence in plastic surgery is what to look for when deciding on a surgeon. It tells you that you are choosing a physician who is certified by the American Board of Plastic Surgery. Dr. Spies has been a member of the ASPS since 1986.
American Society for Aesthetic Plastic Surgery (ASAPS)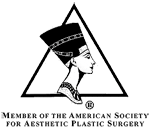 As a member of the American Society for Aesthetic Plastic Surgery (ASAPS), Dr. Spies is amongst a select group of board-certified plastic surgeons who have attained the highest level of achievement in cosmetic surgical training, continuing education and clinical experience. The ASAPS is an organization devoted exclusively to advancing the science and art of cosmetic plastic surgery. Its members are a select group of board-certified plastic surgeons who have earned the right to display the distinctive ASAPS logo, depicting the Egyptian Queen Nefertiti and symbolizing ageless beauty. Today, this logo represents the highest achievement in cosmetic plastic surgery. Dr. Spies has been an active member of the ASAPS since 1995.